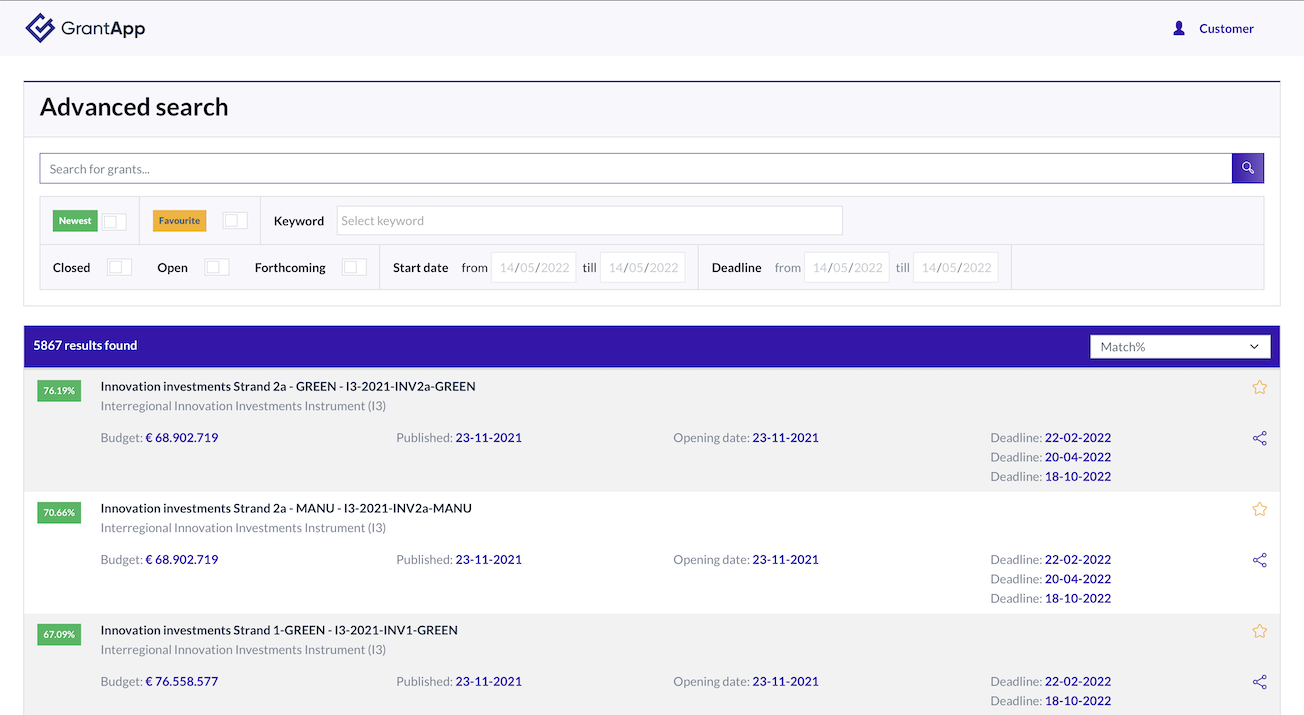 Find all European grants you are entitled to
GrantApp is a smart European grants matching service for you. With our advanced matching engine we make it easy to find the right grants for all your project ideas.
Register for your 7-day free trial
GrantApp offers a complete overview of European grants
You can consult all grants of the various European programmes for your organisation at a glance. Currently there are 524 open and forthcoming calls waiting for you to get explored.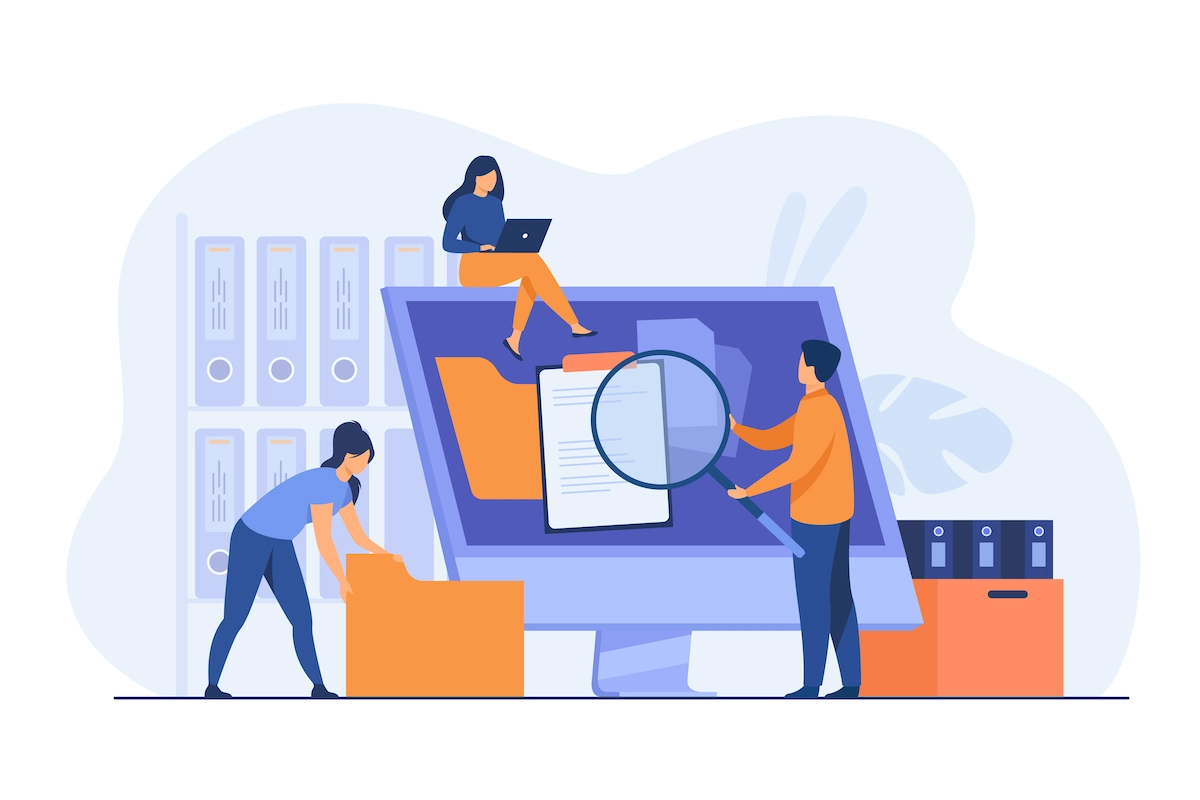 Match your company description with grants
Write a concise description of your company and immediately view all grant matches in the search results.
Intuitive & powerful search
GrantApp makes it easy for you to find all grant measures that your organisation can make use of.
Match your project ideas with grants
You enter your own text describing your organisation, innovative ideas or grant wishes, and GrantApp returns the grants matching your needs. As easy as that.
Search historical grants
Our database contains detailed information (grant description, budget, partners, ...) of 7.511 European grants spanning 10 years of grants.
Get in touch with potential partners
GrantApp gets you in contact with interested partners for each grant. We currently have 12.714 partners in our database searching to connect.
Daily updated
In GrantApp you can always find the latest information on European grants, which is updated daily.